AeroPress GO TRAVEL COFFEE MAKER
Travel 3-in-1 Coffee Press – Full Bodied Flavor Without Grit!

Like the AeroPress Original, the AeroPress Go provides the same great taste and brews American, espresso, and cold brew style coffee that can be enjoyed as is or used in a wide range of energizing and refreshing drinks.
Regular price

Sale price

EUR 37.11
About product

AeroPress Go, the ultimate travel companion for coffee lovers on the go. This compact and portable coffee maker is designed to deliver exceptional coffee wherever your adventures take you. With its all-in-one design and included travel mug, brewing delicious coffee has never been easier. Experience the smooth, pure-tasting coffee produced by the AeroPress Go, without the hassle of bulky equipment. Whether you're camping, hiking, or simply exploring new cities, the AeroPress Go ensures you can enjoy your favourite brew anytime, anywhere. Elevate your travel experience with the AeroPress Go and indulge in a perfect cup of coffee on your journeys.
Description

Travel 3-in-1 Coffee Press Products Included:
AeroPress Go Chamber & Plunger,
Mug with Lid,
Micro-Filters,
Stirrer,
Scoop

Shipping & returns

The delivery time varies greatly depending on the service you have selected and which country you are in, but please see below for a guide. The countries are just examples, as a general rule the delivery time is longer if you are further from the Latvia.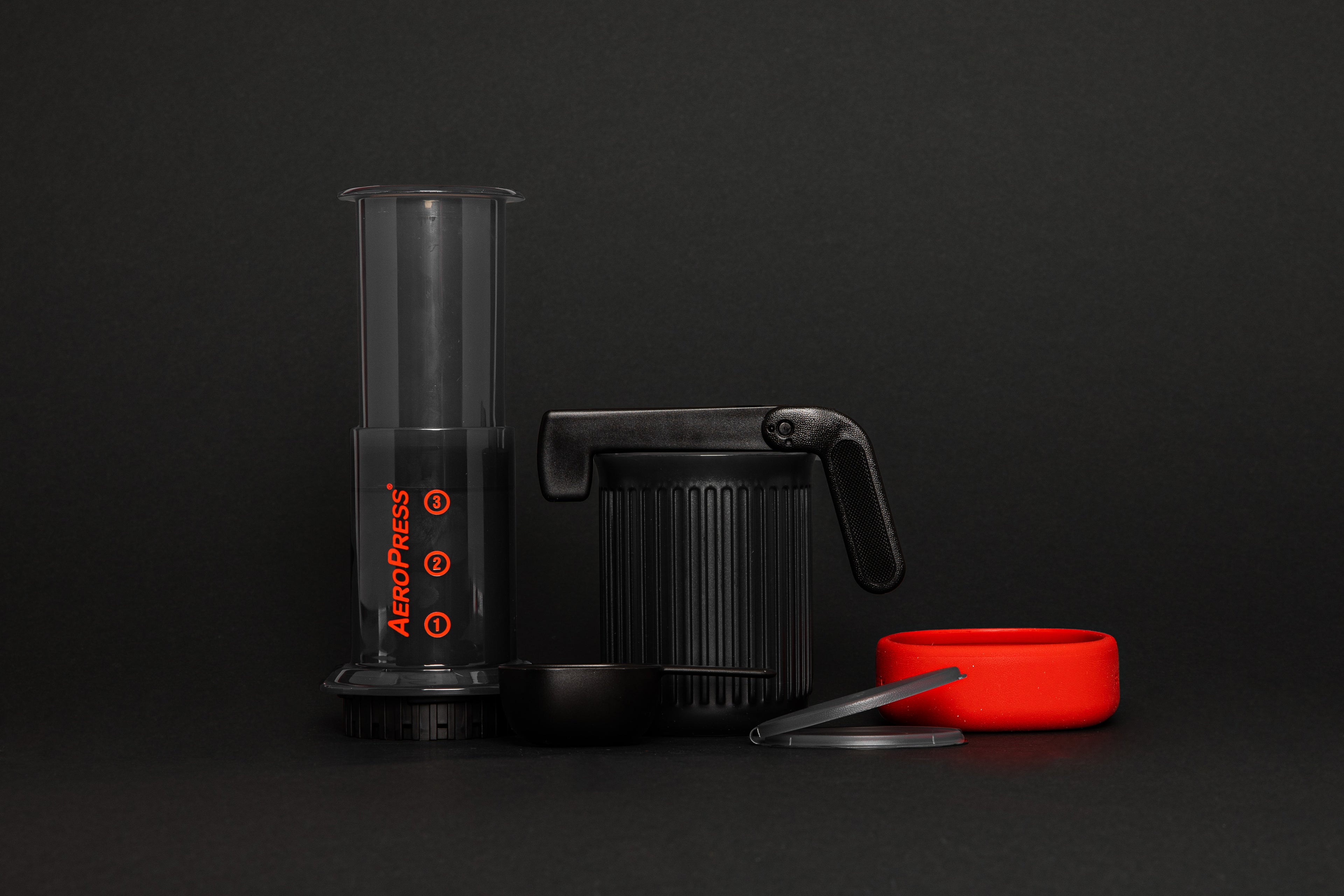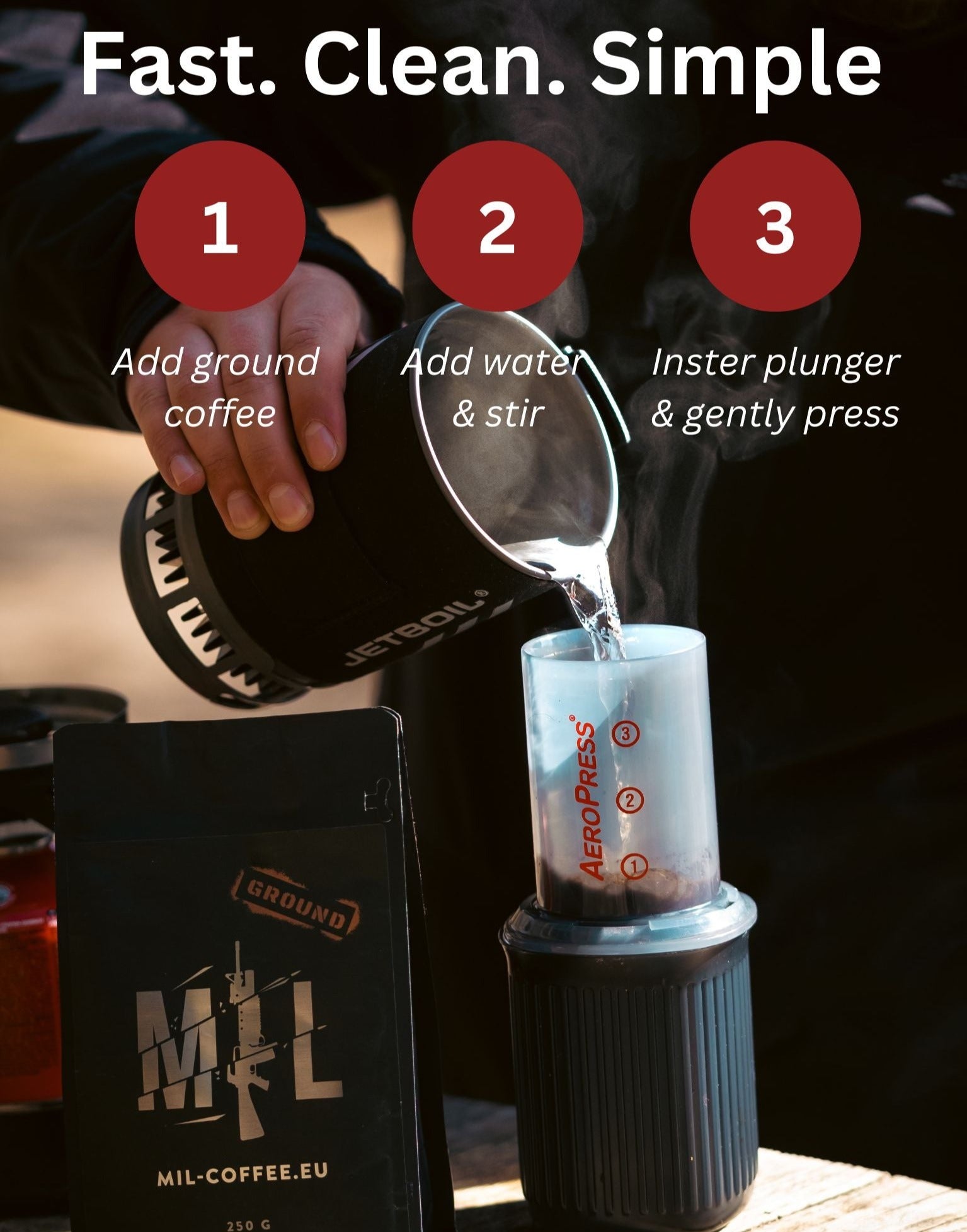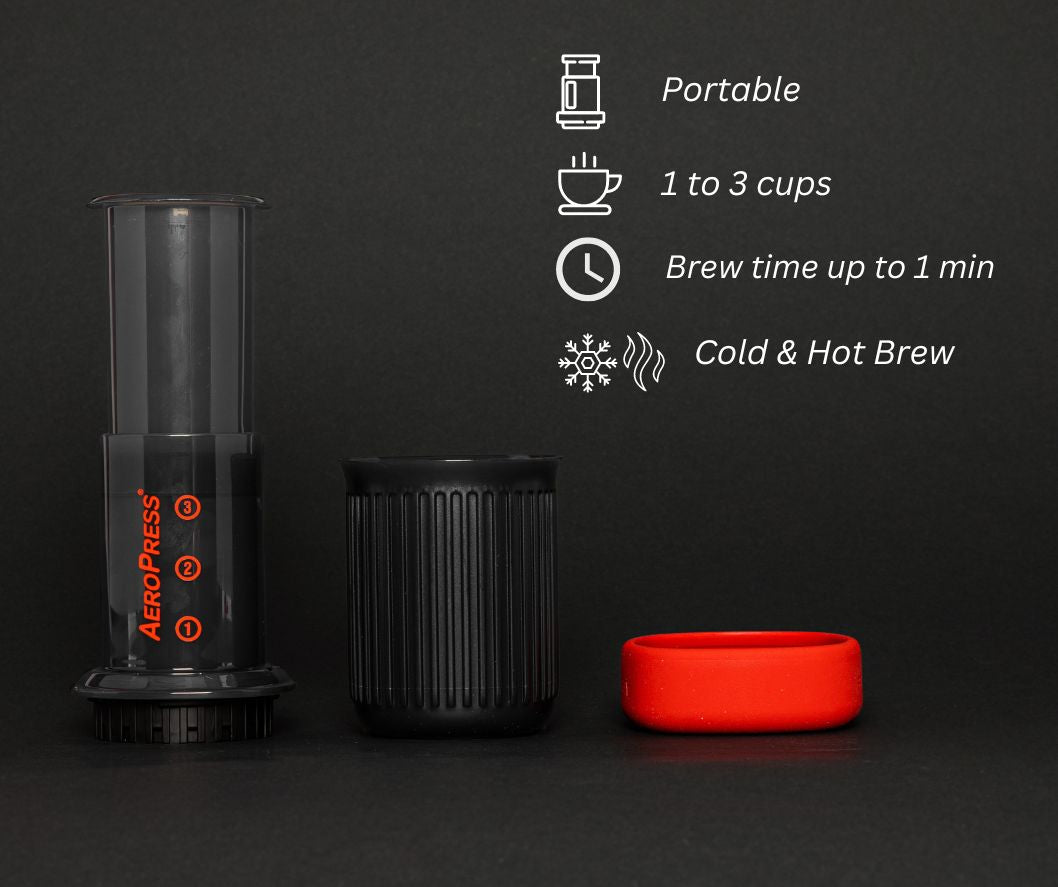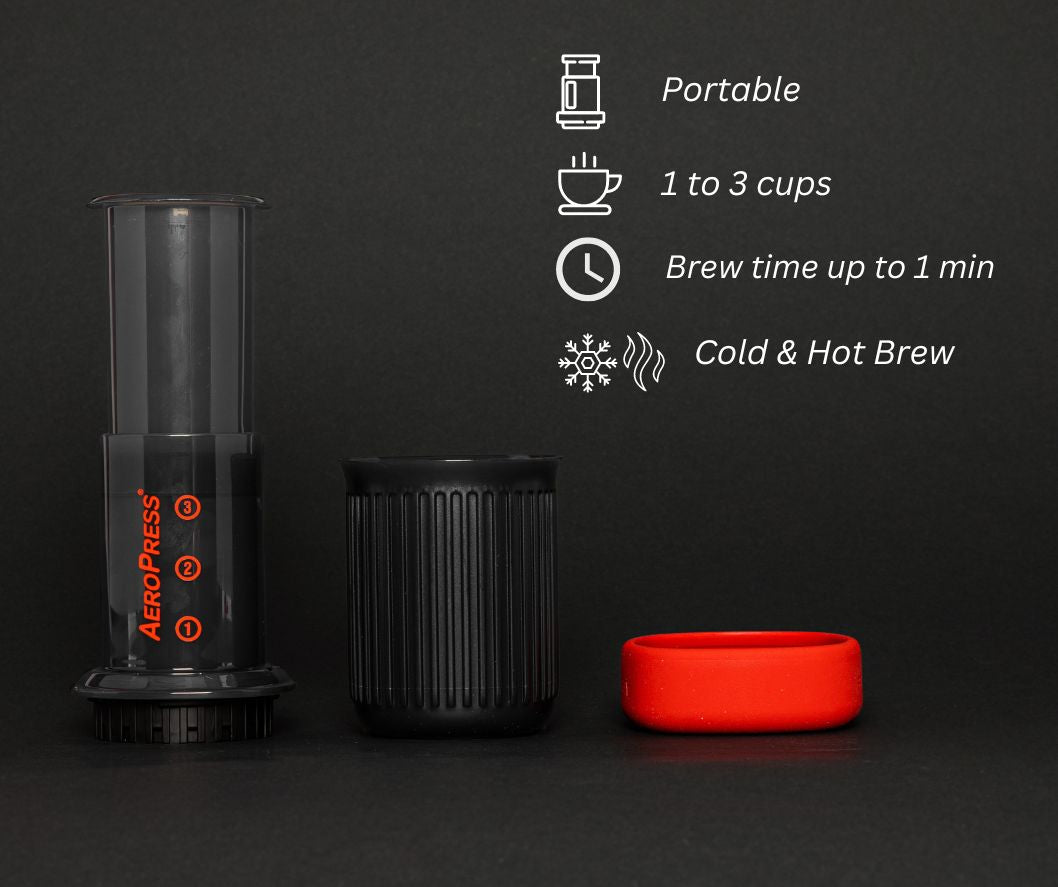 LEARN MORE
To maximize seal life, always eject the used coffee right after brewing and store your AeroPress coffee maker with the seal pushed all the way through the chamber. This keeps the seal free of compression for longer seal life. There is no adhesive on the seal, so you can easily remove it and then replace it on the AeroPress plunger. For day to day use, a simple rinse is sufficient because the plunger wipes the chamber clean as you brew. However, you can wash AeroPress coffee makers in the dishwasher (top rack only). We recommend occasionally removing the seal from the end of the plunger for a good washing inside and out with warm water and dish soap. If your chamber ever gets sticky, wash it with vinegar.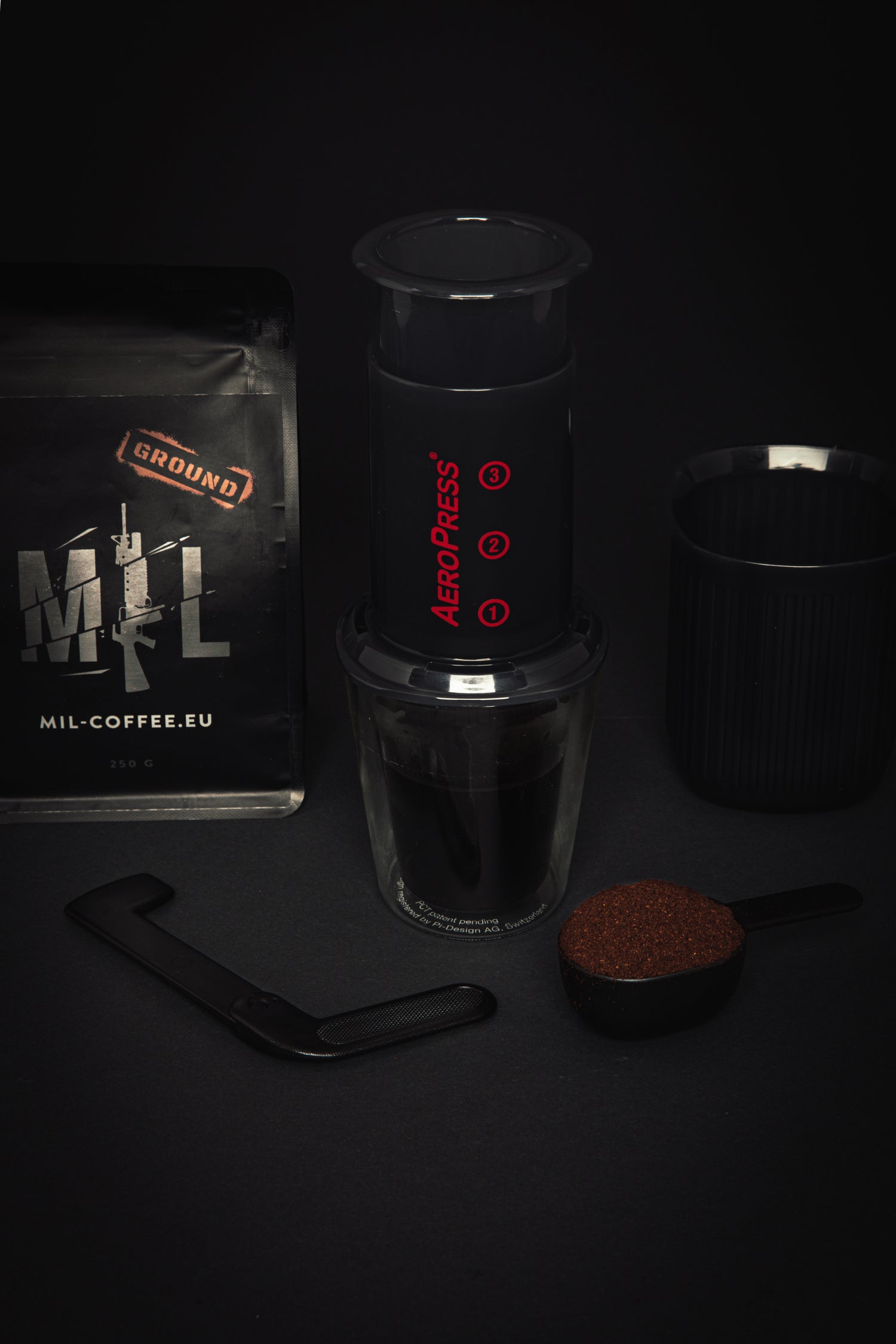 Great coffee anywhere
The right equipment makes it easier to enjoy coffee outdoors
Escape into nature without sacrificing your love for coffee. Our outdoor-friendly equipment ensures that you can have your caffeine fix in even the most remote locations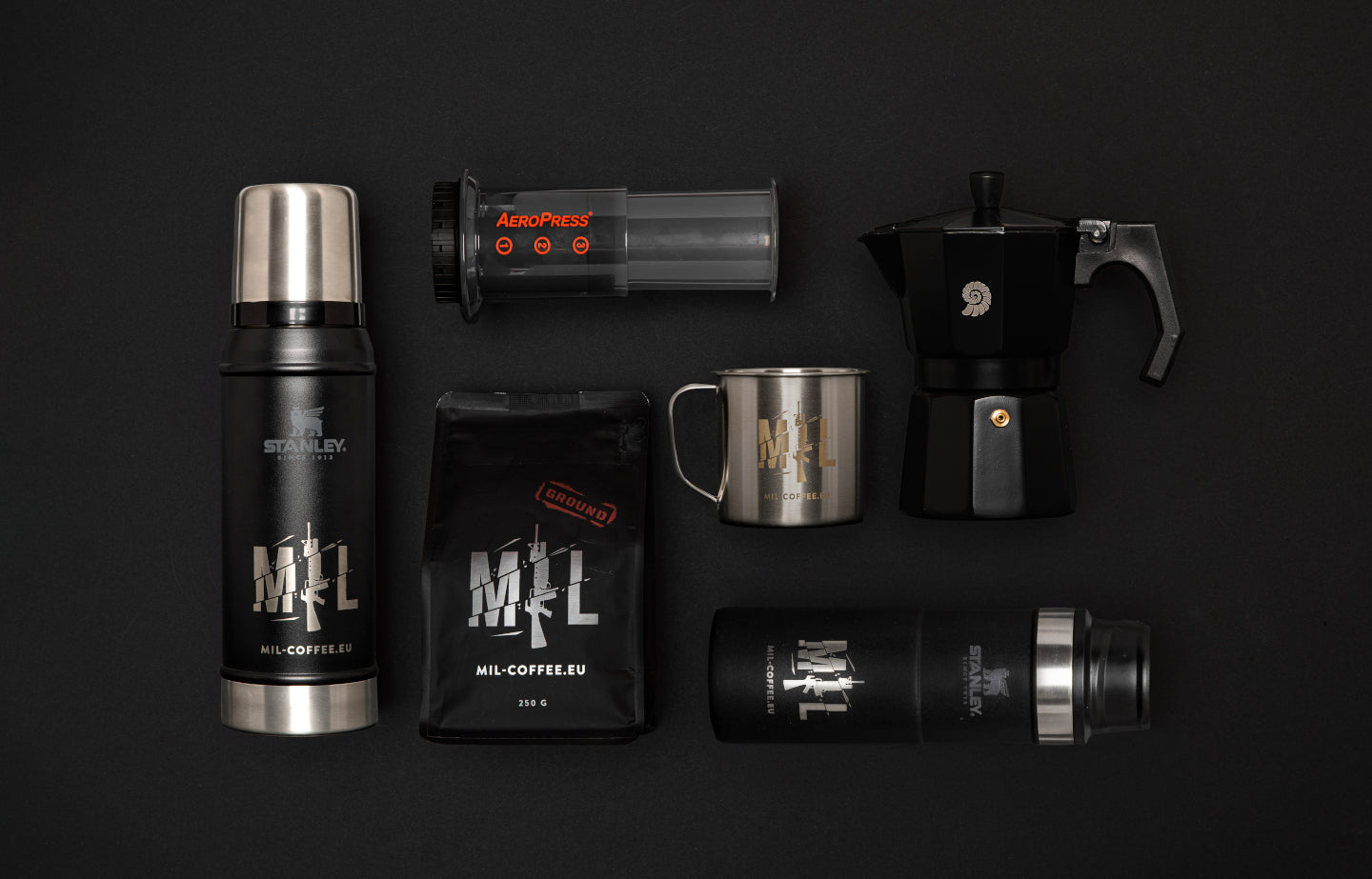 Quick view

STANLEY THERMOS CLASSIC 0,75L MATTE BLACK

Regular price

Sale price

EUR 45.41
Quick view

MIL-COFFEE

Regular price

EUR 6.20

EUR 12.40

Regular price

EUR 0.00

Sale price

EUR 6.20

EUR 12.40
Quick view

ORIGIN OUTDOOR BELLANAPOLI – 6 cup Espresso Maker

Regular price

Sale price

EUR 12.31
Quick view

MIL-COFFEE STAINLESS STEEL MUG

Regular price

Sale price

EUR 5.79
Quick view

AeroPress GO TRAVEL COFFEE MAKER

Regular price

Sale price

EUR 37.11
Quick view

STANLEY CLASSIC TRIGGER ACTION TRAVEL MUG

Regular price

EUR 20.62

EUR 28.88

Regular price

Sale price

EUR 20.62

EUR 28.88