STANLEY THERMOS CLASSIC 0,75L MATTE BLACK
This rugged little tank of a stainless steel vacuum bottle is built to withstand anything—dings, dents and even drops—all while preserving the thermal integrity of your favourite beverage. There's even an insulated lid that doubles as a cup for drinking.

Regular price

Sale price

EUR 45.41
About product

Stanley Thermos Classic in a convenient 0.75L size.
This thermos is built to keep your beverages at the perfect temperature for hours, making it an essential companion for your outdoor adventures or everyday use.
The durable construction and reliable insulation ensure your drinks stay hot or cold as desired. With its iconic design and superior performance, the Stanley Thermos Classic 0.75L is the go-to choice for enjoying your favorite beverages on the go.
Description

Weight: 598g
Dimensions: 89 H x 89 W x 298 L mm

Details:


18/8 stainless steel, BPA-free

Double-wall vacuum insulation

Leakproof + packable

Keep the liquid 20HRS hot, 20 HRS cold, 4 Days iced

Insulated lid doubles as cup

Dishwasher safe

Shipping & returns

The delivery time varies greatly depending on the service you have selected and which country you are in, but please see below for a guide. The countries are just examples, as a general rule the delivery time is longer if you are further from the Latvia.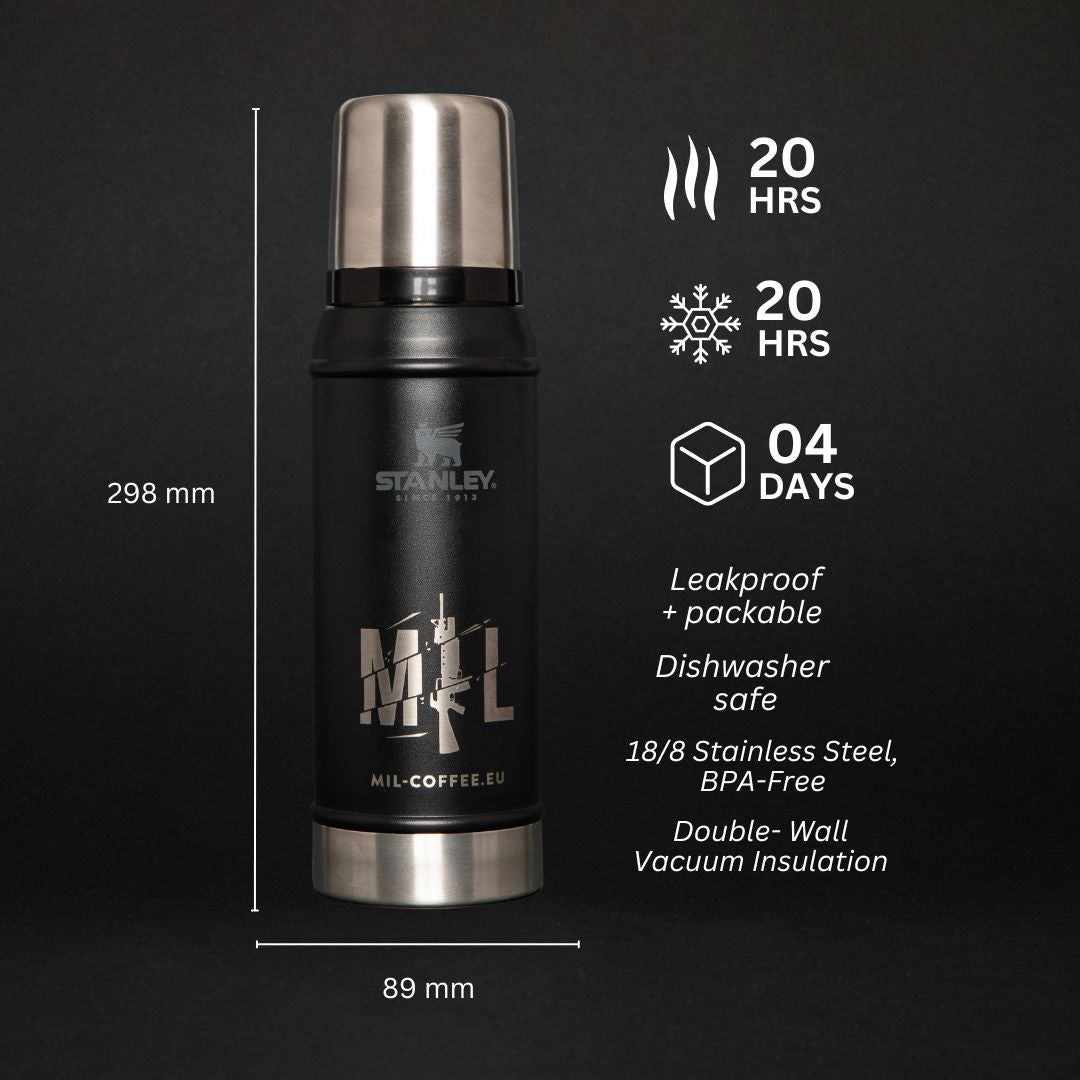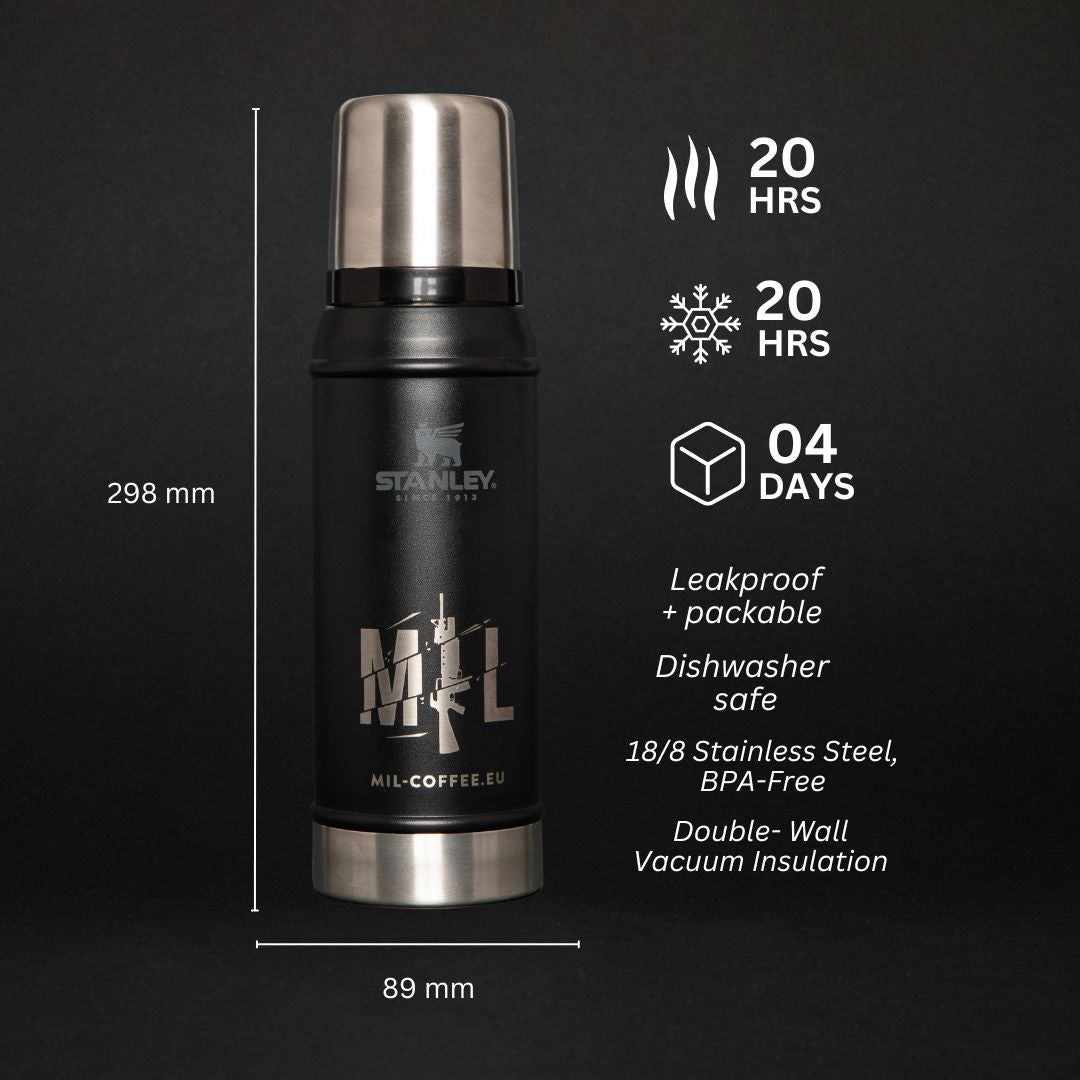 LEARN MORE
Durable stainless steel designs have made Stanley a leader in reusability for over a hundred years. The most sustainable products are the kind that never need to be thrown away or replaced.

First-class design is what we also love about Stanley, and that includes environmentally conscious innovation. They create products that last a lifetime and consider their impact at every stage of the product journey, from design to durability.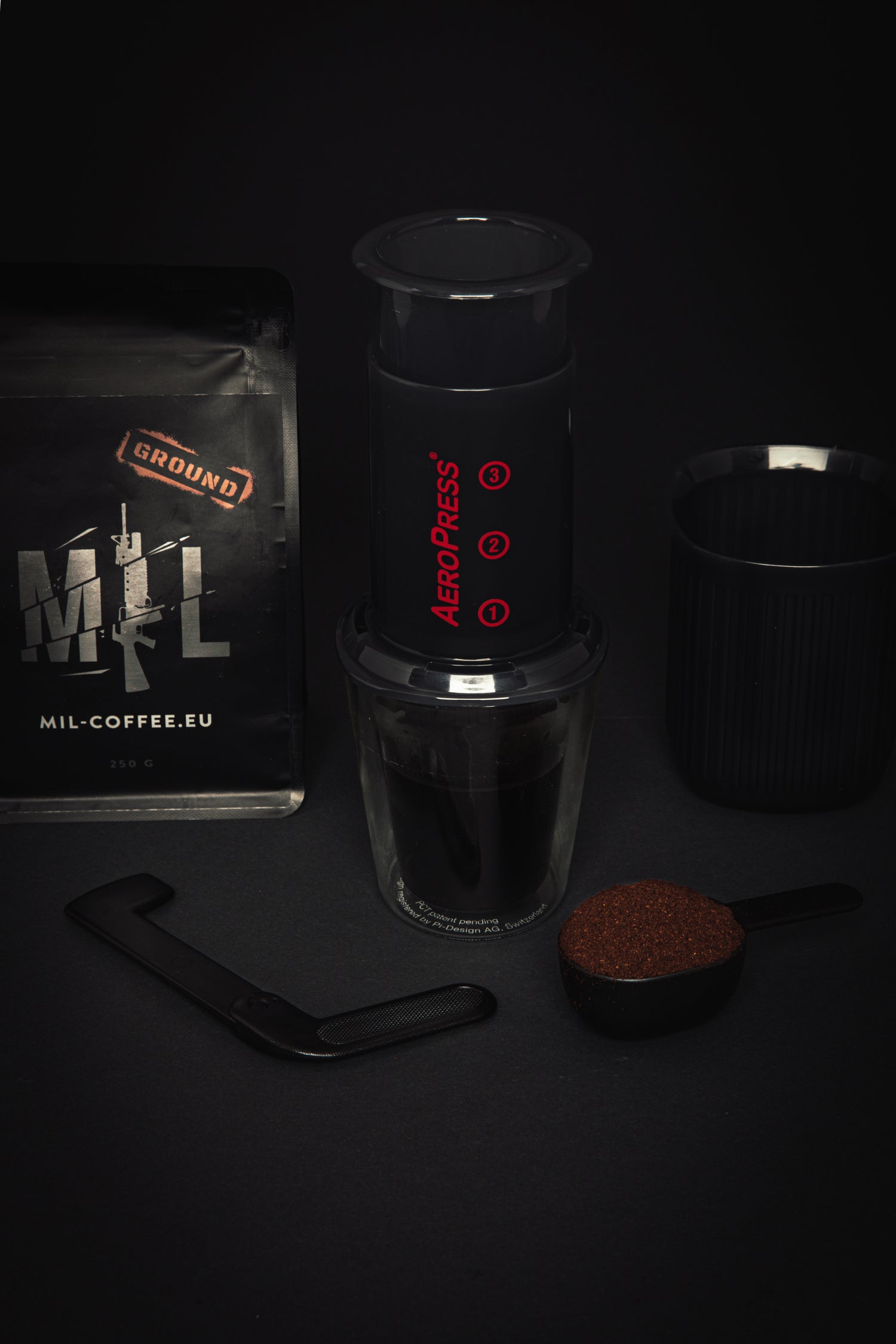 Great coffee anywhere
The right equipment makes it easier to enjoy coffee outdoors
Escape into nature without sacrificing your love for coffee. Our outdoor-friendly equipment ensures that you can have your caffeine fix in even the most remote locations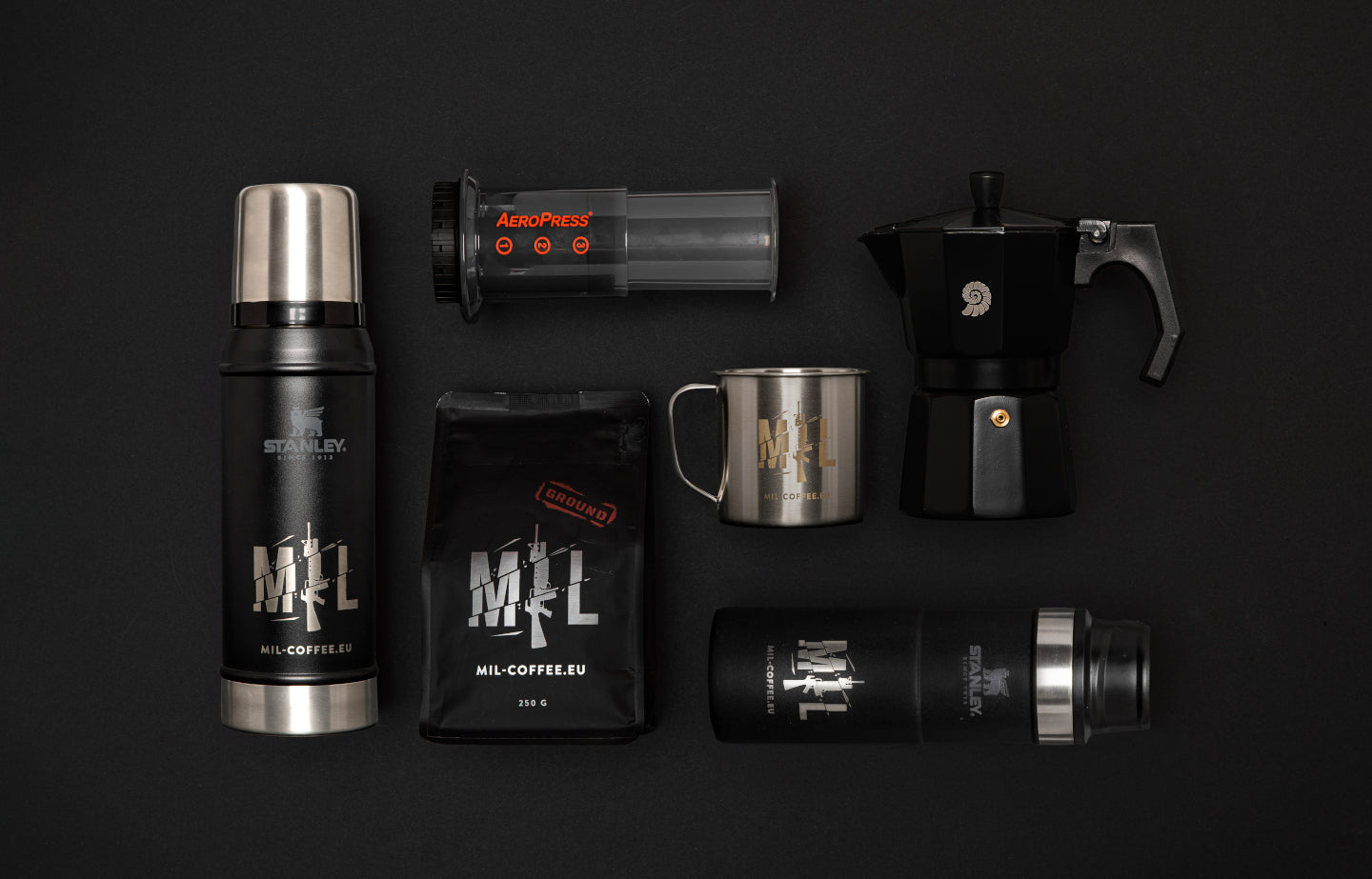 Quick view

STANLEY THERMOS CLASSIC 0,75L MATTE BLACK

Regular price

Sale price

EUR 45.41
Quick view

MIL-COFFEE

Regular price

EUR 6.20

EUR 12.40

Regular price

EUR 0.00

Sale price

EUR 6.20

EUR 12.40
Quick view

ORIGIN OUTDOOR BELLANAPOLI – 6 cup Espresso Maker

Regular price

Sale price

EUR 12.31
Quick view

MIL-COFFEE STAINLESS STEEL MUG

Regular price

Sale price

EUR 5.79
Quick view

AeroPress GO TRAVEL COFFEE MAKER

Regular price

Sale price

EUR 37.11
Quick view

STANLEY CLASSIC TRIGGER ACTION TRAVEL MUG

Regular price

EUR 20.62

EUR 28.88

Regular price

Sale price

EUR 20.62

EUR 28.88