MIL-COFFEE CURVED VISOR MESH CAP
Fresh and natural style meets comfort in our structured five-panel sports cap. Made from 100% cotton, it's perfect for outdoor adventures and daily wear.
Regular price

Sale price

EUR 7.44
About product

This cap features a sleek black design that effortlessly complements any outfit.
The curved visor offers a modern look while providing shade from the sun.
The mesh back panel ensures breathability and comfort, making it ideal for outdoor adventures or casual everyday wear.
Description

Material: 100% cotton
Size: One size
Shipping & returns

The delivery time varies greatly depending on the service you have selected and which country you are in, but please see below for a guide. The countries are just examples, as a general rule the delivery time is longer if you are further from the Latvia.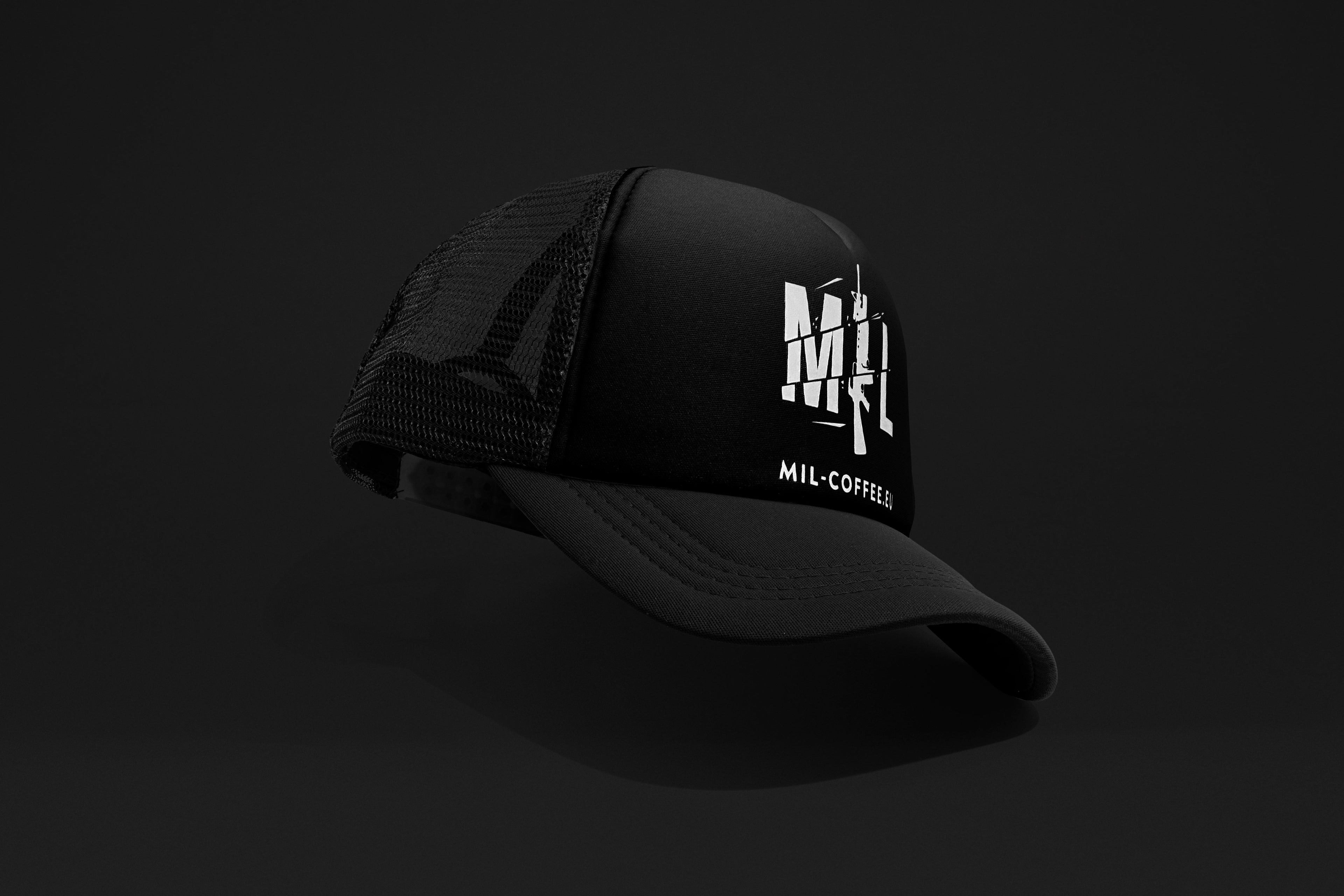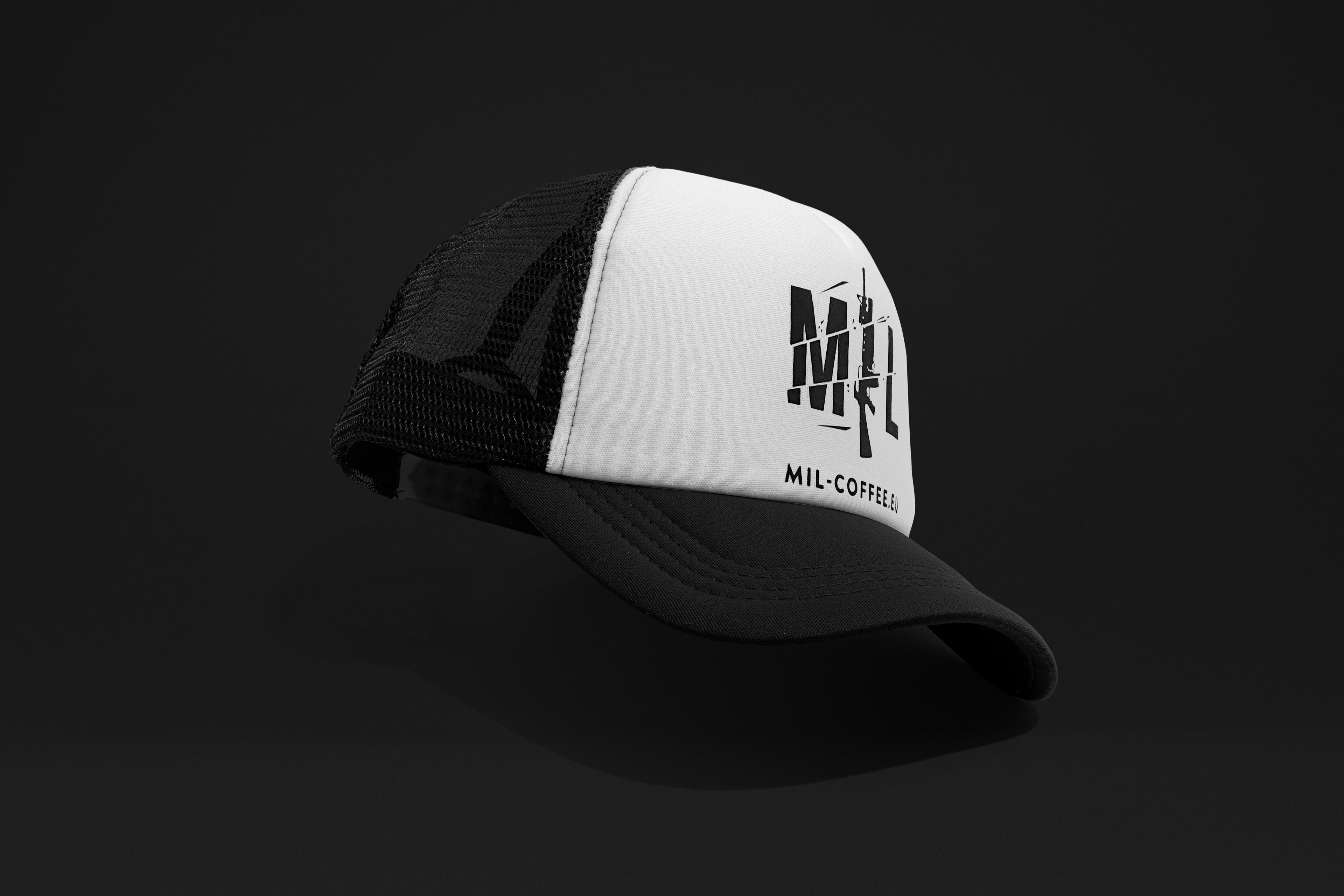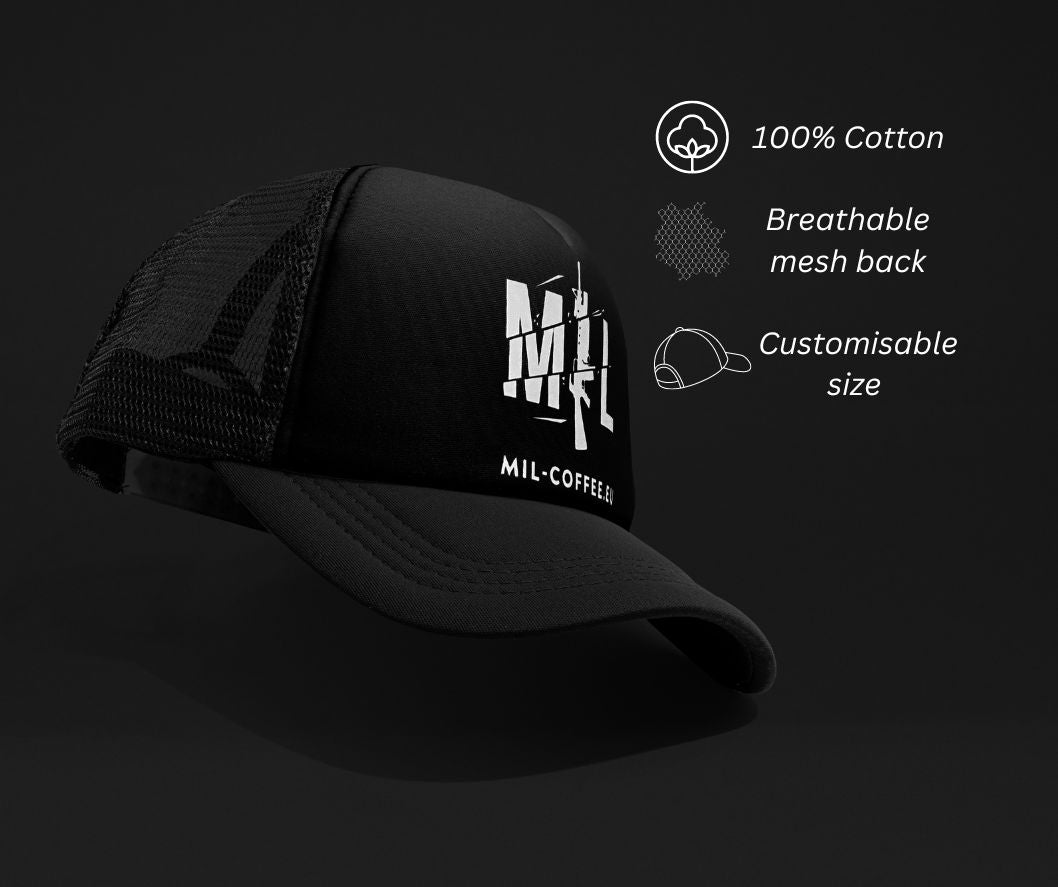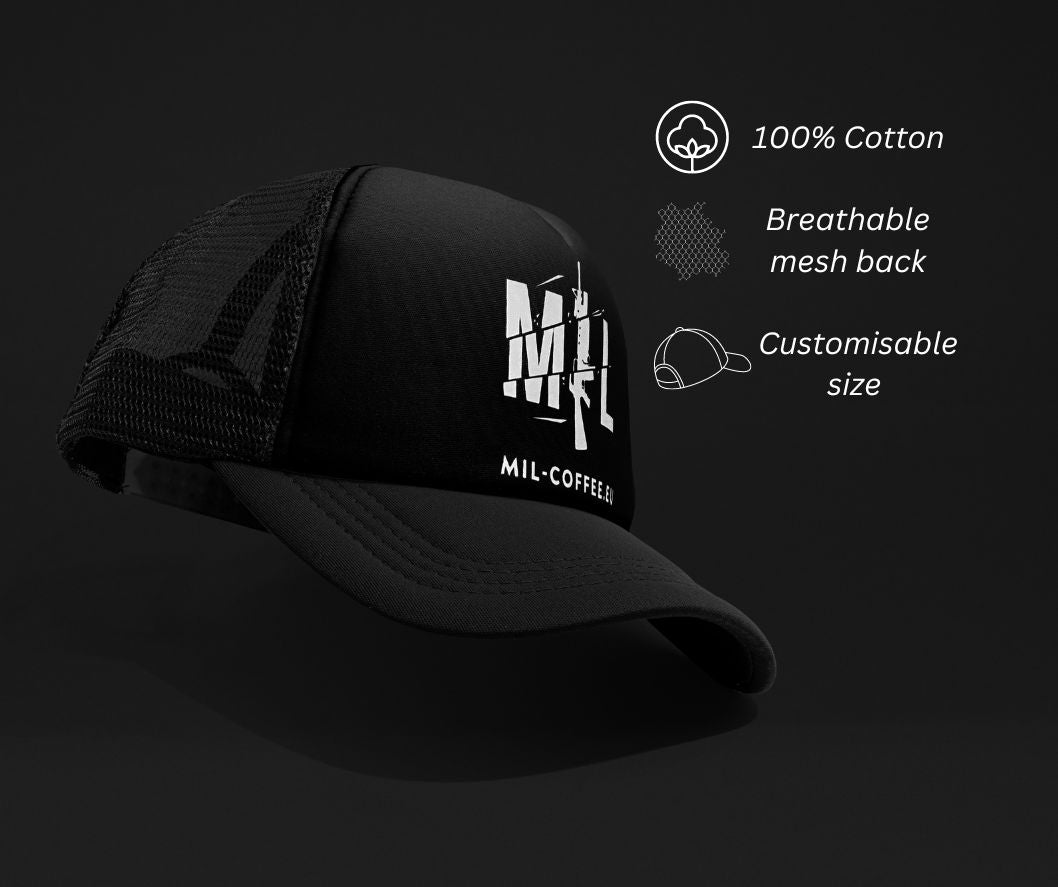 LEARN MORE
Mil-Coffee Curved Visor Mesh Cap, the perfect accessory for coffee enthusiasts with a sense of style.
With the iconic Mil-Coffee logo embroidered on the front, this cap showcases your love for great coffee with a touch of sophistication.
Stay cool, comfortable, and stylish with the Mil-Coffee Cap.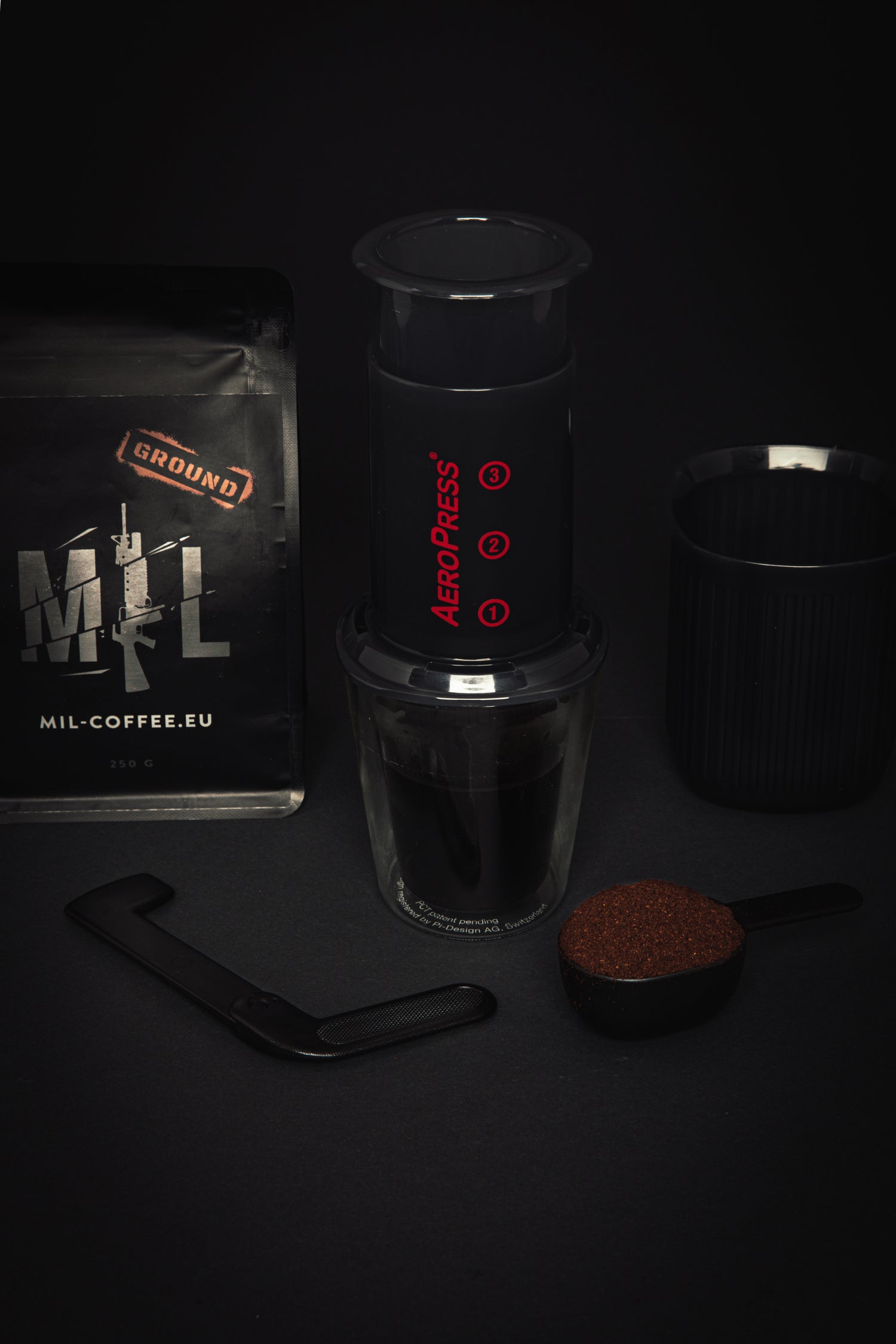 Great coffee anywhere
The right equipment makes it easier to enjoy coffee outdoors
Escape into nature without sacrificing your love for coffee. Our outdoor-friendly equipment ensures that you can have your caffeine fix in even the most remote locations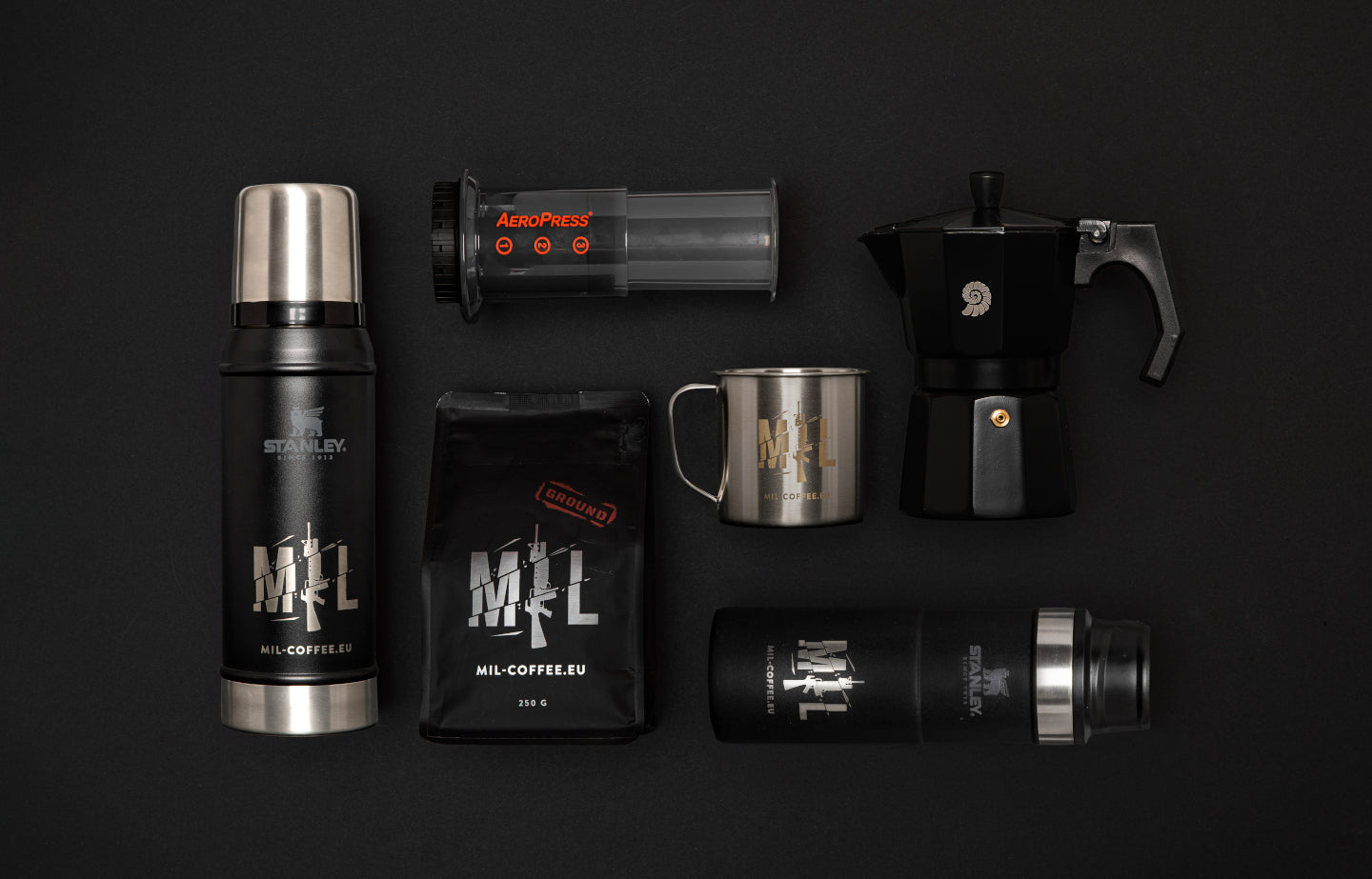 Quick view

STANLEY THERMOS CLASSIC 0,75L MATTE BLACK

Regular price

Sale price

EUR 45.41
Quick view

MIL-COFFEE

Regular price

EUR 6.20

EUR 12.40

Regular price

EUR 0.00

Sale price

EUR 6.20

EUR 12.40
Quick view

ORIGIN OUTDOOR BELLANAPOLI – 6 cup Espresso Maker

Regular price

Sale price

EUR 12.31
Quick view

MIL-COFFEE STAINLESS STEEL MUG

Regular price

Sale price

EUR 5.79
Quick view

AeroPress GO TRAVEL COFFEE MAKER

Regular price

Sale price

EUR 37.11
Quick view

STANLEY CLASSIC TRIGGER ACTION TRAVEL MUG

Regular price

EUR 20.62

EUR 28.88

Regular price

Sale price

EUR 20.62

EUR 28.88